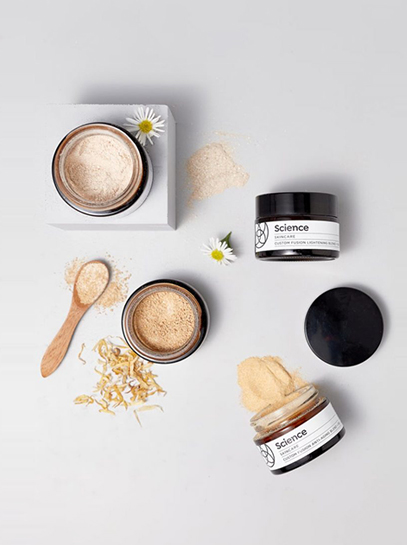 From our heart and soul to yours
Made in Sydney, Australia
Uses applied science and skin-identical formulas for visible resultsUses scientific evidence and skin identical formulas for visible results
Unrivalled quantities of Australian native botanical ingredients including the super fruits Kakadu Plum, Caviar Lime and Noni Fruit and the famous Manuka Honey
Reverses the internal and external causes of aging
Contains no parabens, lanolin, silicone or mineral oil
Contains no artificial colouring or scents, and is free of sulphates
All of the home care products are safe for pregnant or breastfeeding women
Not tested on animals
Contains certified organic and naturally sourced products
Most products are vegan (some contain powerful Manuka honey or beeswax)
Recyclable packaging and no wasteful "unboxing" experience
Twelve months shelf life after the packaging has been opened|
Exact pump measurement for product dosage means that there is no waste and perfect amounts are used.
It has long been a dream of mine to source and share the most ethical and exquisite skincare products available.
As a teenager and well into my adult life I suffered from acne and scarring and have always sought out the best possible skincare ingredients and treatments to care for my skin. To read more about my personal skin journey click here
I have grown from being such a self-conscious teenager and young adult that I wouldn't have my photo taken; into a self-assured woman who isn't afraid to have her face out there!
Now that dream of mine is a reality. I hope you love Science Skincare as much as I do.
Proven, beautiful.
Love, Elissa xx
Adj A/Professor Elissa O'Keefe RN NP FFACNP MACN MISPAN
Owner and Founder